Competitive Gymnasts Level I-VII
Performing Team Evaluations
Bling Tour's Trampoline & TumBling Competition program is designed to support gymnasts who want to compete on Trampoline, Power TumBling or Double Mini Trampoline.  This program provides incredible opportunities for all gymnasts ages 2-17 interested in competing during local, regional and even nationals!

We are currently accepting gymnasts for our 2022-2023 season.  If interested, join us during our upcoming evaluations!!!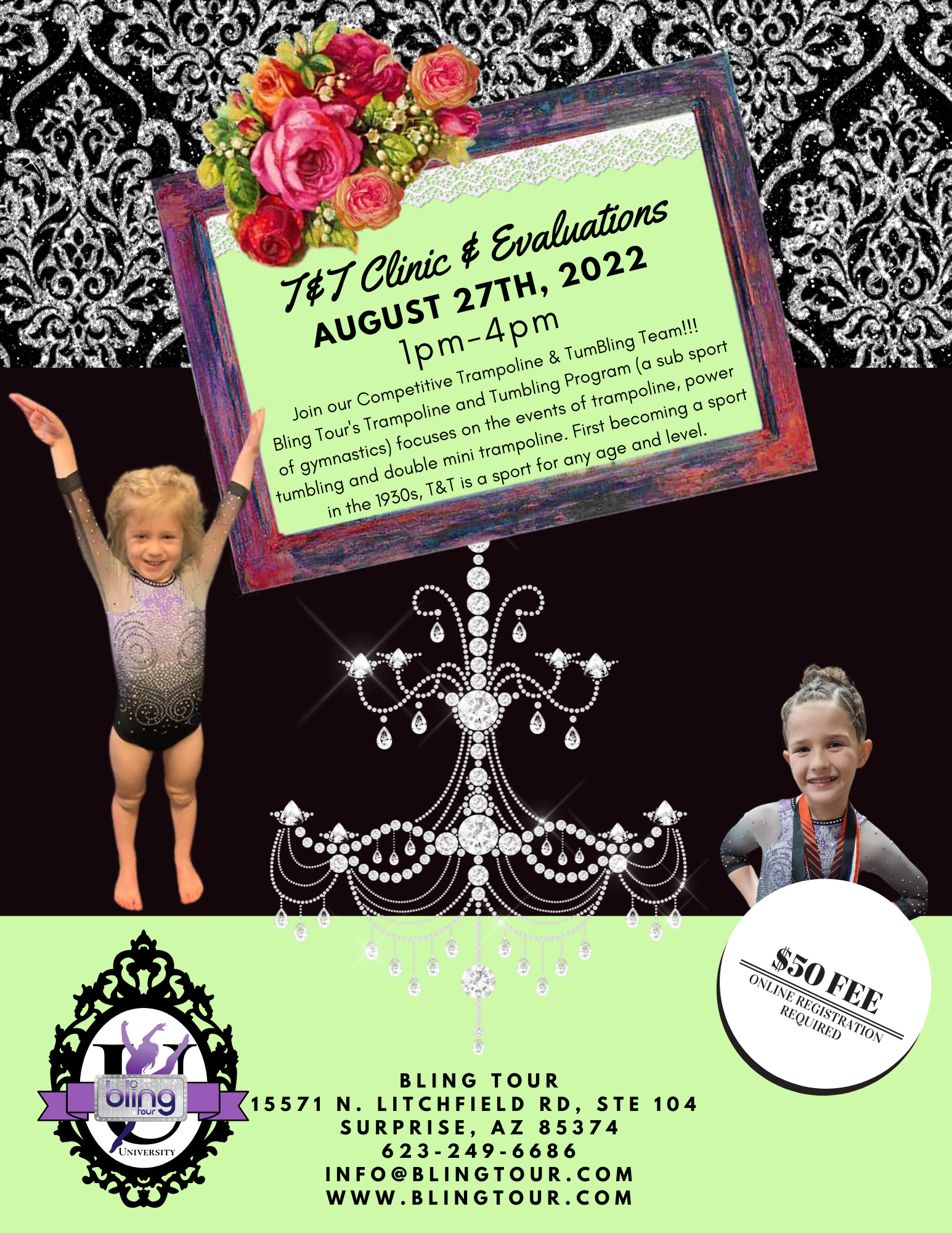 Keep in touch for Bling Tour News
Sign up for Bling Tour's Studio Band App... a communication tool designed to provide Bling Tour families the most up-to-date information & upcoming events.